Posted by WKF head office on July 30th, 2017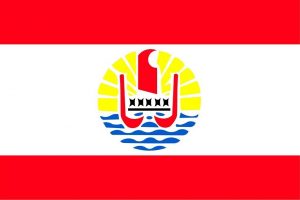 FRENCH POLYNESIA with respected president Mr. Roland DARROUZES is our newest member in our WKF World wide family.
With immediate effect we Welcome WKF FRENCH POLYNESIA as our 134th member in WKF. Capital city is Papeete.
This is the next member country in Oceania or South Pacific area.
Polynésie Française is an overseas collectivity of the French republic, but with agreement of our WKF FRENCH and WKF amateur division World president Mr. Pascal DELFOSSE board of directors agree to separate and Welcome our new friends in sport.

Our WKF FRENCH POLYNESIA  general secretary Mr. Karim CHARDOT is "the man in the office" and ready to answer all incoming requests by mail.
Because of the good relationships to the neighbour Islands very soon WKF will move on in the Pacific area. In the next weeks we will get first Champions in our various World rankings, schedule of upcoming events and reports with many photos after.
And we have already connected our new friends with the "Headhunter", multiple World Champion and long time WKF PNG president Mr. Stanley NANDEX in Port Moresby. We all hope for first Pacific or Australian title fight with our new friends in sport.
If you want to contact WKF FRENCH POLYNESIA send just your request by mail.