Posted by WKF head office on October 9th, 2022
It's fixed, contracts were signed in Sydney and have already arrived in Vienna !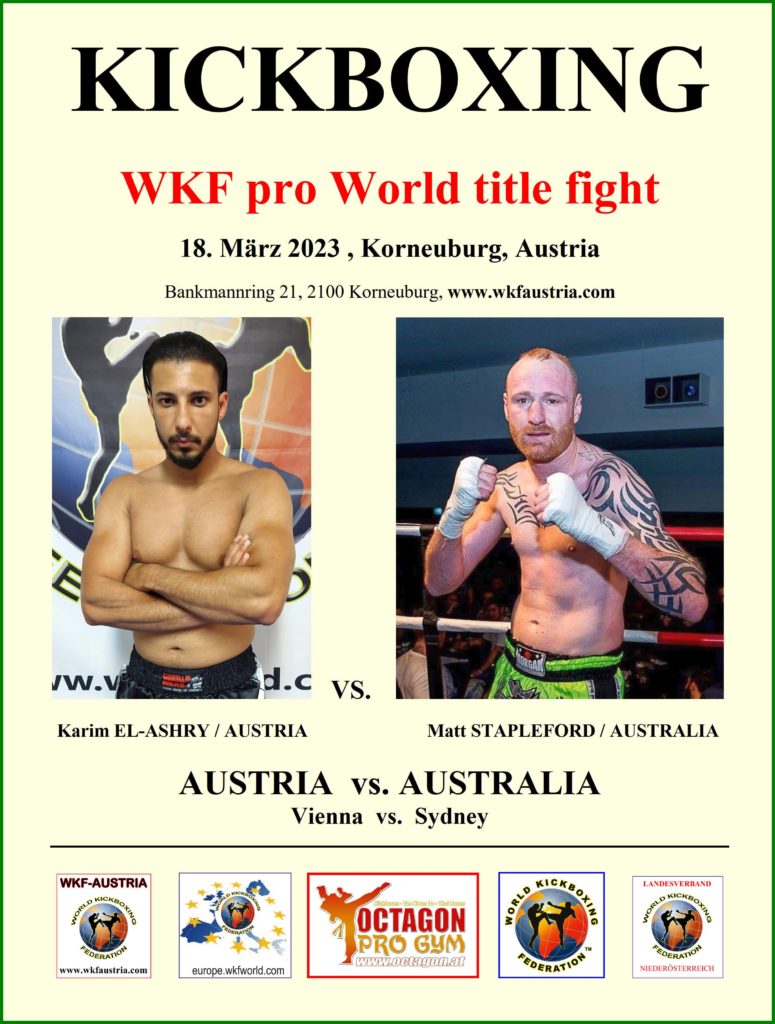 The title fight is cruiserweight – 88.2 kg / – 194 lbs, scheduled for 5 x 3 minutes!
The reigning Australian professional world champion Matt STAPLEFORD comes with his belt from Sydney and the Viennese Karim EL-ASHRY from Octagon pro Gym wants to bring this belt to Vienna.
The date is on Saturday, March 18th, 2023 in the City of KORNEUBURG, near by Vienna.
The Austrian challenger, Karim EL-ASHRY, is ranked seventh in the world PRO rankings and has been accepted as an opponent by the Australians.
Karim is very much looking forward to his first major title fight.
He is preparing in the Octagon pro Gym in Vienna with the two more world champions Florian BARTL and Alexandra PETRE.